About E-resources-mall
"E-resources Mall (
https://e-resources-mall.com/
)" aims to build a blockchain-based e-resource sharing platform and monetize the electronic resources in the platform using the "EMO" token issued on the Steem blockchain.
About EMO token
The EMO token is issued through Steem Engine ("
https://steem-engine.net/
"), which is a smart contract side-chain platform for the Steem blockchain. The current total and circulation supply is 70,000,000 with the maximum supply capped at 100,000,000. More details of the EMO token information can be found at EMO token (
https://steem-engine.net/?p=history&t=EMO
).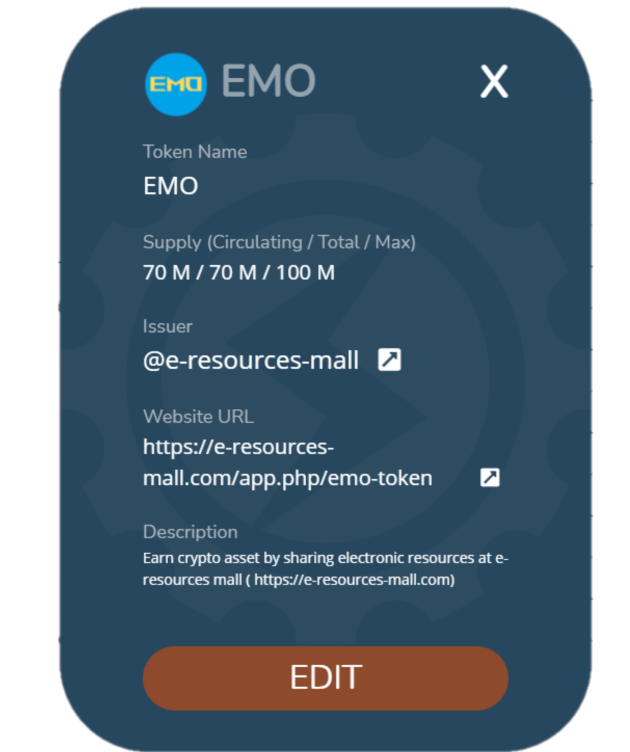 About EMO airdrop for registration
For those who register in this forum, 100 EMO will be airdropped and can be redeemed when the forum is in full function.
Roadmap
1. Initial the forum (completed).
2. EMO airdrop for user registration ( ongoing ......).
3. Integrate the InterPlanetary File System (IPFS) to the forum (ongoing).
4. Forum in full function.
5. Redeem airdropped token.